I
n 1988, Hasbro France released the Dragonautes (French name of the Beastformers) for the second year. It was too the last year for the figures. This catalog was delivered to seller to let them know which items will be available during all the year. You can notice that the Dragonautes have there own entry in the sections of the catalog. They were not assimilated to the Transformers like they have been in Japan.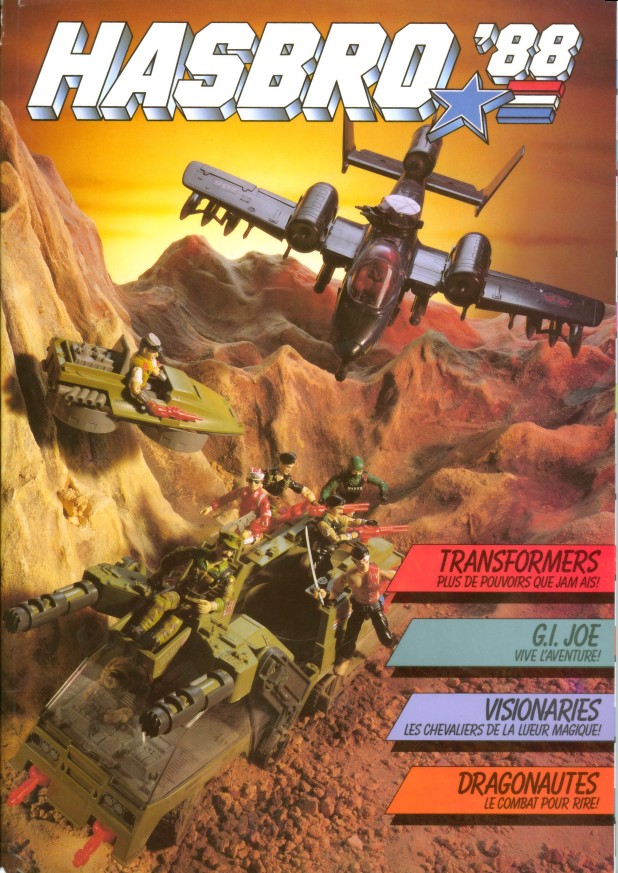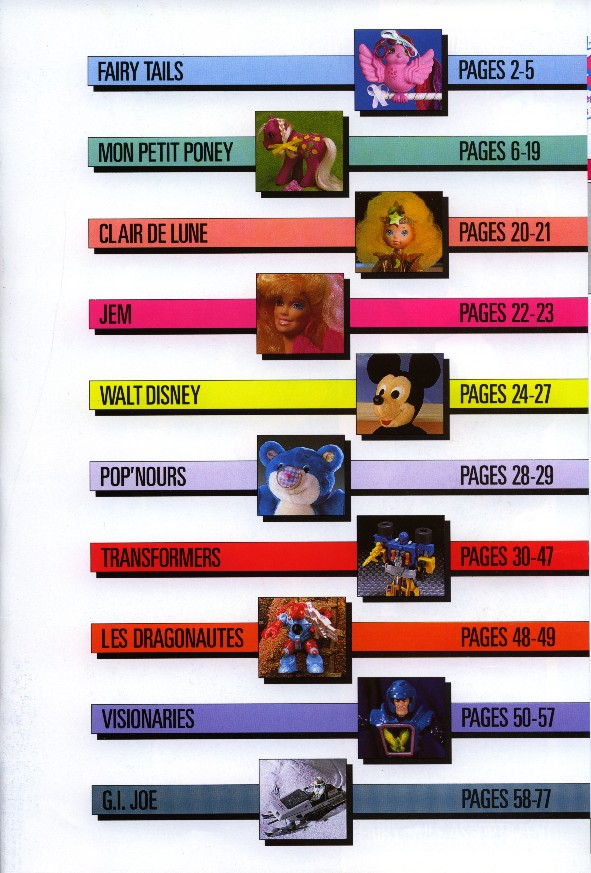 What's in the catalog ?
L
et's go directly to the pages 48-49 to see what the french boys could find in the toys shop in 1988. The Dragonautes were introduced by this text :
"A totally new collection.
The game still the same and become contagious in 1988. Fire! Water! Wood!
With for 1988 :
The Serie 2 Dragonautes in which is the fantastic Sunburst Warrior.
The Shadow Beasts with there new crystal badge and there Battle Chargers.
The Dragonautes - The battle for laugh!"
F
irstly are the 12 "guerriers de l'ombre" ("shadow warriors"). They are the figures #77 to #88.
The text says :
"A new specie of Dragonautes to collect and to trade with friends : The Shadow Warriors.
The force of each warrior is revealed thanks to a special crystal badge inserted on the chest of the Dragonaute.
When we hold this one in front of the light, one of these 3 forces appears on the badge : Fire, Wood or Water.
There are 12 different Shadow Warriors available by 2 in blister packaging, each one having articulated arms as its own weapon."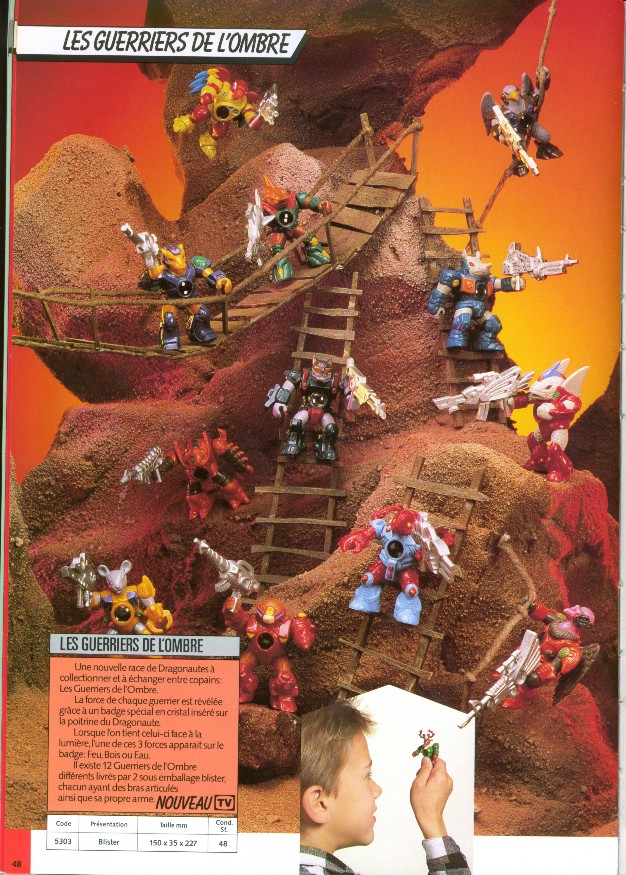 O
n the other page are the "Chariots de Bataille" ("Battle Chargers"). They are the figures #89 to #100.
The text says :
"This vehicules become charger for the Dragonautes and transform themself in back pack which they could easily transport.
The front panel detaches itself to do a shield useful in battle.
On the whole are twelve non motorised vehicules each with its own Shadow Beast Dragonaute."
A
nd finally came the Dragonautes Serie 2. They are the same figures as the US setie 2, #29 to #52.
The text says :
"In these 24 new figures is the strongest from the Dragonautes : The Sunburst Warrior.
Its rub emblem win on Fire, Wood and Water."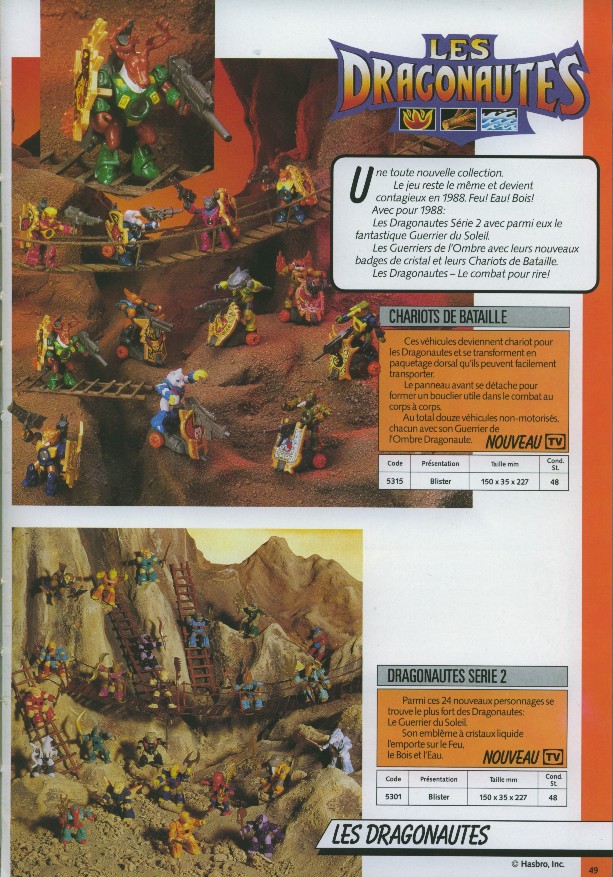 Others interesting facts
T
he catalog learn us many more things. There are the reference code for each wave (#5303 for the Shadow Warriors 2-pack, #5315 for the Battle Chargers and #5301 for the Serie 2 2-packs), the packaging (blister card for the three), size of each cards and quantity of blisters in every case (48 blisters). At the end of the catalog is a media planning for every toys line of 1988. The Dragonaute Serie 1 and Serie 2 were scheduled for Februar and March 1988 as the Shadow Warriors were sheduled for September. There was no TV add or promotion of any sort scheduled for this year.